Our history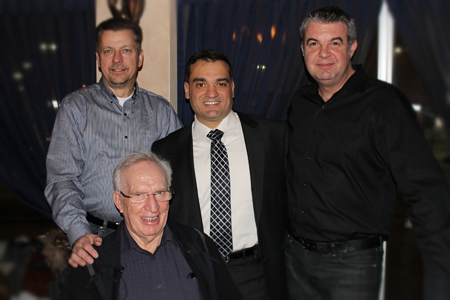 Founded in 1955 by Mr. Normand Croteau, the company began its operations in the commercial refrigeration and air conditioning sector. Eventually it went on to specialize in sales and service of ice machines when these first appeared on the market in the 60s. This turned out to be a great decision for the future of our SME.

In 1981, Mr. André Cossette joined the company and eventually acquired it from his father-in-law in 1991. The year 2014 marked the beginning of yet a new era, when Mr. Joseph Arena (president) and Mr. Yves Savard (vice-president), having 50 combined years of experience in the field, joined Snowdon Refrigeration.

In 2015 we celebrate our 60th year in the business with a brand new vision to take on new challenges, without ever losing sight of our heritage and our philosophy.



Our heritage/Our pride

Our future/Our motivation

Our employees/Our strength

Satisfying our customers/Our commitment
You can rely on us


© 2015 - www.ref-snowdon.com - All rights reserved. - Design: Créaplace Communication / www.creaplace.com
Entreprise en Réfrigération et Climatisation Snowdon Inc.
3170, 1Re rue, Saint-Hubert QC J3Y 8Y5 - tel 450-462-9365